These are my posts about keyboards and other input devices. Archive for 2015.
There have been rumors for a while that Apple would be releasing new keyboards and/or mice and/or trackpads soon. The rumors were right: a week or two ago they released all three. I had actually been waiting for the new keyboards because the Apple wireless keyboard I got in 2008 no longer wants to pair with anything. So that one is a paperweight now. The big white one introduced in 2003 that I also have still works, but that one won't talk to iPhones or Apple TVs.
So enter the new keyboard, mouse, trackpad. So I went to www.apple.nl to check them out. And nearly fell off of my chair as I saw the prices: € 120 for the keyboard, € 90 for the mouse and € 150 for the trackpad. So that's 360 euros for all three. For 20 euros more you can buy a Dell Inspiron 15 3000 laptop!
To add insult to injury, the new laptop really isn't very good from the looks of it. I've heard some people comment that the new full-size left and right cursor keys are actually worse than the old half-height ones because now they're harder to identify by touch. The key travel is also quite shallow, shallower than that of the old one, I believe.
None of this would be a deal breaker by itself, as was looking for an extra keyboard, as I already have a big IBM Model M that covers my daily typing needs.
I had heard about Logitech bluetooth keyboards that will let you switch between three different paired devices quickly and easily before: the Logitech K810 illuminated keyboard for Windows and the Logitech K811 for the Mac. These get rave reviews. The K811 looks a lot like Apple's wireless keyboard, but adds backlighting like Apple's laptop keyboards have. At around 100 euros, this already looked like a much better deal than Apple's new wireless keyboard.
But it turns out there's now also the Logitech K380 multi-device keyboard. I got mine for € 50.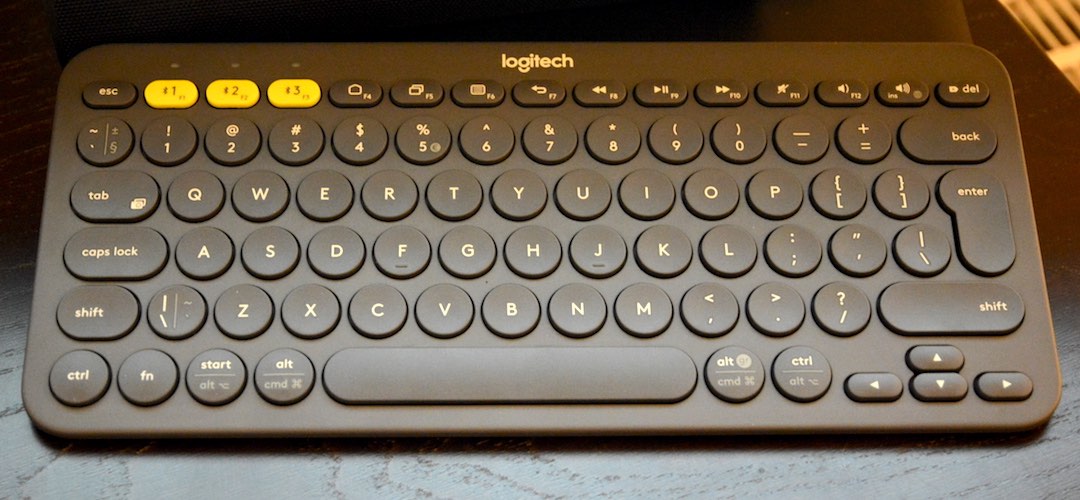 Read the article
- posted 2015-10-24