Hi, I'm Iljitsch van Beijnum. These are my posts about keyboards and other input devices.
As most people who've used a keyboard in (another) European country can attest to, all the other countries use really crazy keyboard layouts. An effort like EurKEY tries to solve this by coming up with a keyboard layout that works for all latin script languages. Apple's ABC Extended (formerly US Extended) is also a pretty good effort.
However, coming up with a really good keyboard layout is pretty easy. Getting people to abandon the keyboard layout they're used in favor of a "better" one to is the big problem. (Insert old joke: standards are great, there are so many to choose from!) So what I wanted to do is come up with something that works for people who find themselves behind a foreign keyboard, but also those who appreciate having a layout that makes it easier to type their most-used language.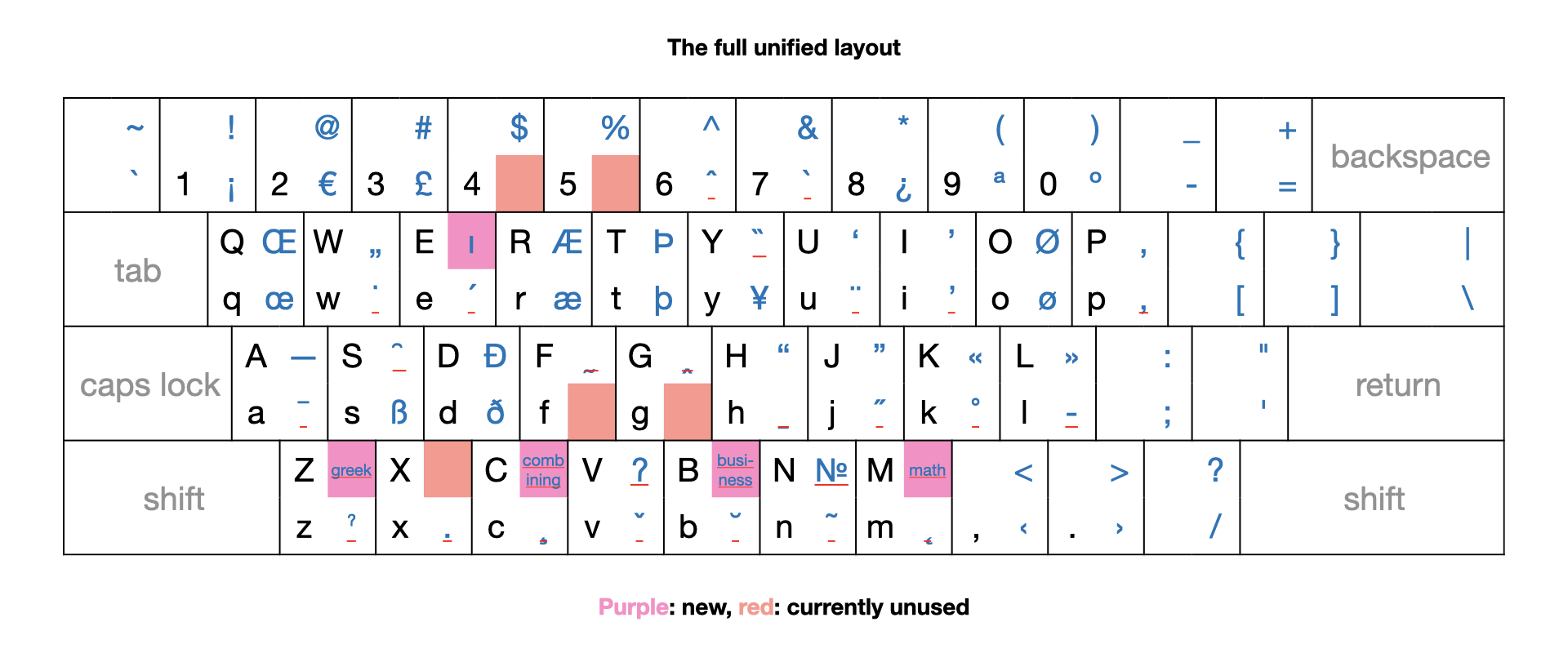 Read the article - posted 2021-02-05
Simply type all the keys and shift, alt, alt+shift combinations and then you can print out an overview of your keymap for easy reference. (Or make a PDF, or take a screenshot, of course.)
Works best in Safari on the Mac, but most keys will be detected correctly with other browsers / operating systems, too.

(This is Apple's "ABC - Extended" layout, formerly known as "US Extended".)
Permalink
- posted 2021-01-29
► I have a new mechanical keyboard on order, which lets you hot swap the keyboard switches. When you do that, it's a good idea to do a quick test to see if all the keys still work. There are many tools to do this, but I decided to make my own web-based one. I think it came out pretty nicely.

Full article / permalink
- posted 2020-12-24
It's interesting to see how much has stayed the same over 40 years, and also how some keys have been moved around, as well as the differences between Apple's keyboards and the standard PC keyboard.
So I drew the layout of 18 keyboards to easily compare IBM, Apple, Digital, Sun, Amiga, Atari and third party keyboards over the years.

Permalink - posted 2020-12-17
In this post, I want to look at different ways of running an emulated Commodore 64 (or Commodore 128) and how they compare. The contenders are the THEC64 Mini, a half-size recreation of the C64 powered by an ARM CPU running an emulator, the full-size THEC64 that adds a working keyboard and the VICE emulator running on my MacBook Pro.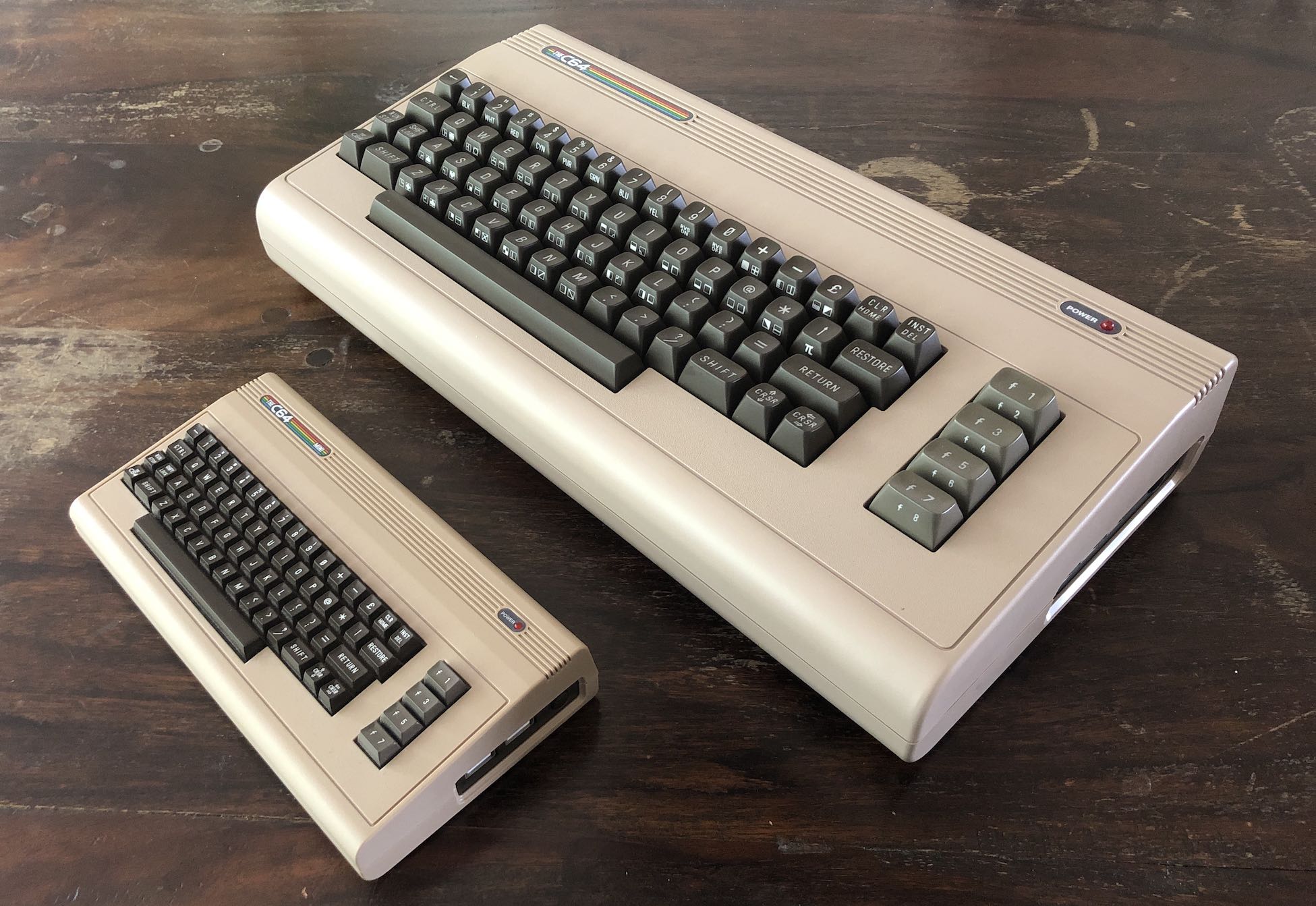 Read the article - posted 2020-09-08
► The introduction of the Touch Bar on the new MacBook Pros has kicked off a lot of discussion. How is this better than the function keys, those are touch typable, unlike the Touch Bar which pretty much requires looking before touching. And how is the Touch Bar better than a touch screen, where you interact with the stuff on the screen directly?
That's missing the point. The Touch Bar isn't a replacement for function keys—in functionality, that is. Nor is it a replacement for a touch screen. It's something completely new!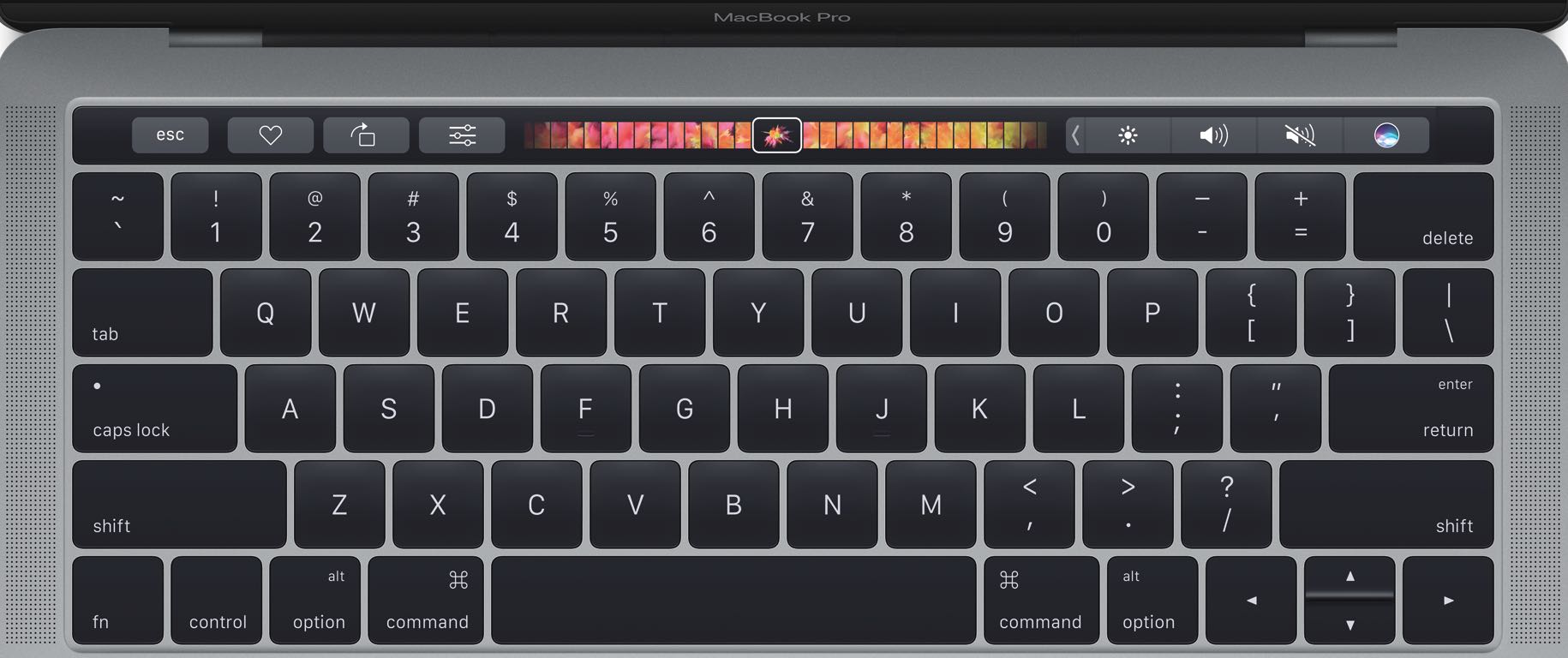 Full article / permalink
- posted 2016-10-29